Alberta Addiction Services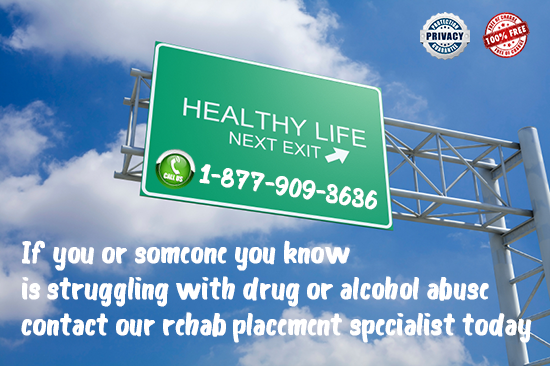 Addiction Services in Alberta
Alberta is not just a production oil field, but it's also one of the leading provinces in drug addiction and drug trafficking. Throughout Alberta, addiction treatment centers have experienced an alarming rise in drug addiction help calls and treatment program requests in the last two decades. The reason is pretty obvious; where there is money, there will be drug dealers. Some of the most notorious cities in history were founded on drugs and alcohol, not to mention the list of criminal activities that followed.
From Calgary through Edmonton to Fort McMurray and every city and town in between is a gold mine for drug dealers. There is a drug bust by local authorities almost every week, and it simply continues. There is such a problem in Alberta with drug addiction that many of the residents who have become victims of this lifestyle will often have to go out of the province to find a place to attend a program because the local facilities are full. We recognize that anyone caught in the world of drug addiction will not be doing well in life; we know that time is also important when help is needed for addiction.
Addiction Problems in Alberta
Alberta has been a popular place for some time now, and that means there is a steady stream of people moving into the province from other places. Most of them are looking for work, having heard that the pay is great. With them have come a large number of problems. The more people in one place, the more drugs and alcohol problems there will be, and Alberta has recently seen a drastic rise in these issues.
The combination of oil field jobs with their long hours and high pay means many people are looking to relieve a little stress. On the other end of the spectrum, some have difficulties keeping a job because of their drug problems. They may be poor, but they are always looking to score a hit.
In addition to this, Alberta has the highest population of young people in Canada. Since the vast majority of drug abusers are under the age of 30, this means the province is in serious trouble when it comes to drug use statistics.
Addiction Help in Alberta
Fortunately, Alberta has several rehab centers where those suffering from addictions can go to get clean. When it comes to drug rehab, Alberta's addiction services know what they're doing and have established drug rehab programs to offer help to those who need it.
Not everyone checks into drug rehab voluntarily. In fact, the vast majority of those going in residential drug rehab centers will be there on a court order. That usually means they have done some damage or hurt someone due to their drug abuse. As part of their sentence, they will have to undergo treatment for drug addiction.
Interventions are another way to get someone to go to a drug rehab center. When their friends and family confront them with the addiction, this is sometimes enough to convince a drug addict to seek help.
Many people need to check into drug rehab. Alberta offers some centers where those who need it can find qualified aid to help them get past their addictions.
Drug Rehab Center in Alberta
When you contact our drug addiction placement counsellors, they will get the basic case assessment questionnaire done. With that information, they can now present the options best suited to your situation and needs. Each drug addict and/or alcoholic will have their own personal scene happening, and each will also have specific needs, and not all drug rehab centers are the same. When you contact our drug rehab placement specialist, they can give you the information you need to know about the different drug treatment centers.
Maybe you attempted a program before and did not get the expected results; possibly, it was not the right program suited to your personal situation. Drug addiction is a serious and complex issue and should be addressed in the most comprehensive manner to give you the best chance at a successful recovery. Alberta has many drug rehab centers, many of which are government-funded and others privately run, but other options are available to you.
With hundreds of drug rehab centers across Canada, we can help you locate the right addiction treatment program that will not only care for your needs but give you the best chance at a successful recovery. Don't wait until you have lost all hope; if you or someone you know in Alberta needs help with their addiction problem, call our drug rehab placement specialists today.
We know that addiction can be overcome, that a drug-free life is available, thousand of drug-free people can attest to this. Call us today and stop worrying about tomorrow; help is a phone call away, dial 1-877-909-3636