Drug Rehab Quebec
Various types of drug rehab centers can be found in Quebec. Quebec has a population of 7.9 million people. Its capital is Quebec and Montreal is the metropolis. There are approximately 220 alcohol and drug rehab centers in Quebec total including detox centers, residential alcohol and drug rehab centers, outpatient rehab centers. Our staff is experienced in working with these drug rehab centers and is familiar with the help offered in Quebec, if you need immediate assistance we are just a phone call away. 1 877-909-3636
Finding a Drug Rehab Center in Quebec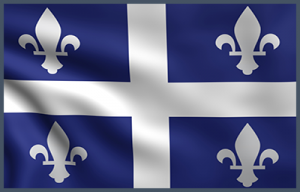 This is a very common questions asked by the people in Quebec, who are watching their loved ones suffer from an addiction, or they are the person suffering from an addiction asking the question. Drugs and alcohol are some of the main reasons for some of the many problems that face the province of Quebec. The Province offers private programs, provincially funded programs, and also detox centers, all of which can help an addict beat their addiction.
Goals of Drug Rehab in Quebec
The main purpose of a drug rehab center in Quebec is to give the addicts every best possible opportunity to rehabilitate themselves. It can at times be frustrating to locate a drug rehab center in Quebec, but our counsellors can help you or your family find a suitable treatment option right away. One of the most important initial steps is to locate a good drug rehab center that can help with all the problems that face a person who is addicted to drugs and alcohol.
Detox and Drug Rehab in Quebec
The drug problems that face the Province of Quebec are on the rise, especially with prescription and illegal opiates. This is why an effective detox program is vital before going into treatment. If you are looking for a detox program in Quebec, we can help you with that. After your detox, we can help you find the right drug rehab center that will best suit your needs.
Our counsellors are standing by to assist you and answer all your questions about drug rehab centers. We can point you in the right direction or just provide you with informative and helpful advice. The treatment of a drug or alcohol addiction is a serious matter and must be handles accordingly. Call one of our counselors to find best drug and alcohol rehab center for you 1 877-909-3636