Calgary Drug Rehab
There are approximately 20 alcohol and drug rehab centers in Calgary including detox centers, residential alcohol and drug rehab centers, outpatient rehab centers. Our staff is experienced in working with these drug rehab centers and is familiar with the help offered in Calgary, if you need immediate assistance we are just a phone call away. 1 877-909-3636
What is a Drug and Alcohol Rehab
What exactly is a drug and alcohol rehab center and what does it do? Are there bars on the windows? Is it a place for criminals or mental patients? Is the imagination scarier than the real thing? A drug and rehab center is a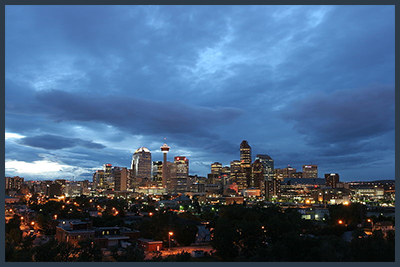 place where normal, everyday people like you, your neighbors, your friends, go. There are private drug and alcohol rehab centers as well as subsidized rehab centers in Calgary.
A drug and alcohol rehab center is the place where someone can go to begin the steps to turning their lives around, to winning out over an addiction that has taken control of their bodies, their minds, their finances and their lives. They go to a center seeking help and that is a reputable center offers, help, success, support and peace of mind, not just for the addict or alcoholic, but also for his family members.
Residential Drug Rehab in Calgary
Residential treatment programs are quite popular and usually the one recommended by the professional counselors one comes in contact with at drug and alcohol rehab centers. The reason a residential program is so highly encouraged is because it takes the addict or alcoholic away from everyday situations in life that have them tempted by substance abuse. If someone is in a residential treatment program, he is usually not able to just walk away from the premises because it is to his benefit to be in a place that keeps drugs and alcohol away from him. There are other residents who have been and are going through what he is and they can meet in group therapy together. There is also individual therapy and, in due time, a family session that helps everyone involved.
Outpatient Drug Rehab in Calgary
Outpatient services are also popular. Once a person leaves the residential treatment program, the drug and alcohol rehab center does not just turn the other cheek. Outpatient therapy and group sessions are set up. Support groups for both the addict and his family members are available so that the emotional needs of all are met in a way that someone unfamiliar with drug or alcohol addiction would not be able to understand.
Drug Addiction in Calgary
A person who is using drugs has a need and a craving unlike any ever experienced. It is hard to understand this if a person has not been an addict. It is even hard for the family members who love to addict to understand. So what is the best plan for a drug addict? To go into a treatment program that specializes in substance and drug abuse; a place that perhaps is out of the area of where the person is originally from. If a person goes to a different city to go into treatment, he would not be as likely to walk out the door and head over to the neighborhood where he is used to getting drugs because he has no clue where such a place is in the new area he is in. This suggestion is highly encouraged for just about any type of drug addiction as it allows the patient to stay focused on what is within the gates of the program.
Alcohol Addiction in Calgary
Alcohol addiction is sometimes hard to recognize or confirm. It is actually easier to get away with an alcohol addiction for some people. Due to the acceptance in society of having alcohol as a celebratory accessory at parties and special occasions, people can hide this particular addiction for a longer period of time. However, once it is acknowledged, there are wonderful treatment programs in effect that can help a person to end the addiction to alcohol and recover completely in order to live a full and satisfying life. Such help can be found by simply picking up the phone and letting our counselor know that you are ready to start recovery today. 1 877-909-3636