Niagara Falls Drug Rehab
Many alcohol and drug rehab centers help Niagara Falls residents, including detox centers, residential alcohol and drug rehab centers, and outpatient rehab centers. Our staff is experienced in working with these drug rehab centers and is familiar with the help offered in Niagara Falls; if you need immediate assistance, we are just a phone call away. 1 877-909-3636
Drug Rehab Treatment in Niagara Falls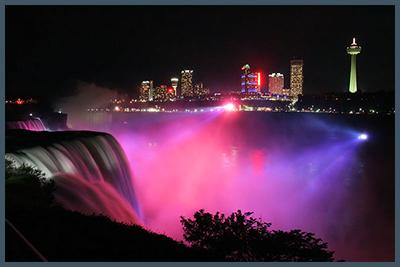 Since Niagara Falls is near the American border, drugs seem to be a bigger problem than in other locations farther from the border. Smuggling drugs across the border is an activity that has not been curtailed, although many attempts to do so have occurred. Because of this drug activity, Niagara Falls has many drug rehab centers. Their residents are prone to alcohol abuse in addition to heavy drug use, due to its many party scenes. Niagara Falls region has some well-staffed drug rehab centers with skilled and trained medical personnel to help in the "war against addiction," whether it is drugs or alcohol.
Inpatient Drug Rehab in Niagara Falls
These treatment centers will carefully assess an individual and treat the addiction problems most efficiently and reliably. For therapy and counselling to drug withdrawal methods, an individual will experience the best cure for his/her addiction issues. This treatment may take anywhere from 30 days to 6 months, depending on the addiction's extent.
Outpatient Drug Rehab in Niagara Falls
Outpatient treatment centers are directed to those individuals who wish to remain at home and work while slowly detoxing from their drug or alcohol problems. This is usually a daily regimen of visiting the center for evaluation.
Long and Short Term Drug Rehab in Niagara Falls
A short term program is usually 21 to 45 days in length and is also a more intensive treatment; if choosing a short term drug rehab, make sure they do provide a lot of one-on-one counselling.
A long-term facility is geared more for individuals suffering from addiction for a long time or abusing heavy drugs that would require a longer time to detox from. A long term drug rehab can range from 45 days to 12 months.