Ottawa Drug Rehab
Many different drug rehab centers can be found in Ottawa. Ottawa is the capital of Canada, located in the province of Ontario. The population in 2010 was about 870,250 people since the merger of the former City of Ottawa and 10 surrounding municipalities. There are approximately 30 alcohol and drug rehab centers in Ottawa total, including detox centers, residential alcohol and drug rehab centers, outpatient rehab centers. Our staff is experienced working with these drug rehab centers and is familiar with Ottawa's help; if you need immediate assistance, we are just a phone call away. 1 877-909-3636
Drug Rehab Options in Ottawa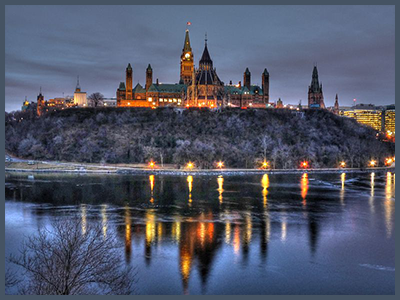 In Ottawa, there are three main components of most alcohol and drug rehab programs: detox, rehab, and aftercare. Each one addresses a specific area of addiction, including physical and psychological dependence on drugs and alcohol. Natural and medical detoxes are two methods by which an individual can overcome his dependence on drugs and alcohol. Individual counselling is private, one-on-one sessions during which the individual and therapist work together to discover the root causes of why the individual uses drugs or alcohol. In therapy, a person learns strategies for developing an abstinent life and responding more positively to the triggers that encourage certain behaviours. The final stage of addiction treatment is aftercare; aftercare helps individuals adapt to life without drugs and alcohol.
Successful Drug Rehab in Ottawa
A good drug rehab center will provide holistic healing. This means that since the drugs or alcohol affect the mind, body and soul, all three of those must be treated to make the healing complete. Alcohol and drugs disturb every part of a person's life. Those who have been through it or had a loved one gone through it understand how deep the addiction runs. Treating just the physical part of addiction by going through detox isn't enough. Long term success should be the goal of a good drug rehab center in Ottawa. It should not be enough for them to worry about their healing until they walk out the door. Treatment centers should arm addicts and alcoholics with knowledge and the tools they need to stay off drugs or alcohol.
Finding the right Drug Rehab in Ottawa
Obviously, you aren't going to be able to spend months finding the right drug rehab treatment center. Do allow a little time, though, to do some serious investigating. The future of your loved one may depend on it. While some people have to repeat rehab, the higher the drug rehab treatment center's success rate, the less that happens. Success is the primary word. What you want and what they want is a success. By spending just a little time investigating different drug rehab centers in Ottawa, you can be increasing the chance of your loved one's success.