Montreal Drug Rehab
Many different drug rehab centers can be found in Montreal. Montreal is the metropolis of Quebec. It is the largest city in Quebec and the second-largest city in Canada after Toronto. Montreal has 1.7 million people, and its metropolitan area has close to 4 million. There are various alcohol and drug rehab centers in Montreal, including detox centers, residential alcohol and drug rehab centers, outpatient rehab centers. Our staff is experienced working with these drug rehab centers and is familiar with Montreal's help; we are just a phone call away if you need immediate assistance. 1 877-909-3636
Finding a Drug Rehab in Montreal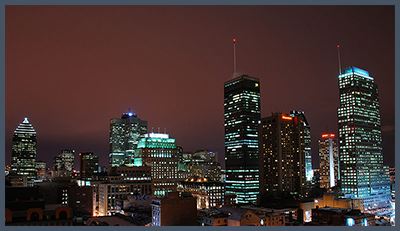 It is often difficult for an individual to find an alcohol or drug rehab program in Montreal that best suits his needs. After accepting an addiction problem, the first thing that one should do is decide which type of treatment program is needed. After this is resolved, the necessary steps must be implemented to locate an accredited treatment center for the related substance problem. If residing in Montreal's city, one can use sources, such as internet search tools, recommendations from certified medical professionals, and relevant organizations that advise rehabilitation programs. That's exactly what we do here at Drug Rehab Institute. There are also lists of certified drug rehab centers provided by MSSSQ agencies for the specific purpose of decreasing the drug and alcohol problems within the province. Any one of these ways can provide an individual with the knowledge of the information essential in finding a drug rehab treatment facility.
Type of Drug Rehab in Montreal
Montreal's substance abuse problems include cocaine, marijuana, heroin, crystal meth, prescription drugs, not to mention alcohol. Although Montreal's rehab centers are quite skilled in their treatment methods, Montreal's substance abuse problems are never-ending. When one individual completes a program, there are 2 more to take his place in this "world of addiction." Just attempting to keep a "cap" on the substance problem is difficult for Montreal, financially and economically. Since insurance companies do not assist in mental and addiction problems and do physical ailments, the provincial government subsidizes many drug and mental care programs. There are some free drug rehab treatments in Montreal; however, the acceptance into these programs is based on the waiting list, current housing situation of the addict, the legal situation, and the treatment's specific needs. Private drug rehab treatment facilities usually have a better success rate and no waiting list. They are also fees for services facilities.
Every situation is different, so an individual must select the program that best meets his needs. Our counsellors can assist you with these matters. 1 877-909-3636