Twelve Steps
Alcoholics Anonymous (AA), the first twelve-step fellowship, was founded on August 11, 1938, by Bill Wilson and Dr. Bob Smith, known to AA members as "Bill W." and "Dr. Bob."
The program is based on the 12-steps of Alcoholics Anonymous and its Big Book, the bible of their philosophy and the guidebook to their principals on handling addiction problems. These programs believe that addiction is a chronic and progressive disease. Their goal is to help an addict accept the idea that once an addict, always an addict. One can come to a place where he is in recovery and become a recovering addict, much like a person with diabetes who handles his illness.
Twelve steps meetings are referred to individuals who meet to follow a specific code called the twelve steps. They will talk about their drugs and alcohol experience and will be assisted by a sponsor that will help the addict through their addiction recovery. The best knowns are the AA (Alcoholics Anonymous) and NA (Narcotic Anonymous) when we talk about meetings.
12 Steps Treatment Approach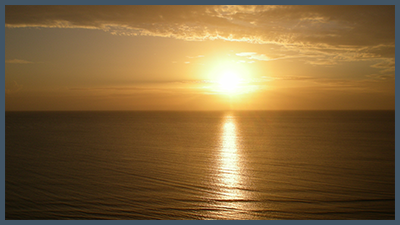 The twelve-step approach is based on a set of spiritual (not religious) principles created by Alcoholics Anonymous in the United States in 1938.
Here are the 12 steps:
1. We admitted we were powerless over alcohol — that our lives had become unmanageable.
2. Came to believe that a Power greater than ourselves could restore us to sanity.
3. Decided to turn our will and our lives over to the care of God as we understood Him.
4. Made a searching and fearless moral inventory of ourselves.
5. Admitted to God, to ourselves, and to another human being the exact nature of our wrongs.
6. Were entirely ready to have God remove all these defects of character.
7. Humbly asked Him to remove our shortcomings.
8. Made a list of all persons we had harmed and became willing to make amends to them all.
9. Made direct amends to such people wherever possible, except when to do so would injure them or others.
10. Continued to take personal inventory and when we were wrong, promptly admitted it.
11. Sought through prayer and meditation to improve our conscious contact with God as we understood Him, praying only for knowledge of His will for us and the power to carry that out.
12. Having had a spiritual awakening as the result of these steps, we tried to carry this message to alcoholics and to practice these principles in all our affairs.
12 Steps Treatment Goals
The method was then adapted and became the foundation of the other 12 steps programs. As summarized by the American Psychological Association, the process involves the following:
1. Admitting that one cannot control one's addiction or compulsion;
2. Recognizing a higher power that can give strength;
3. Examining past errors with the help of a sponsor (experienced member);
4. Making amends for these errors;
5. Learning to live a new life with a new code of behaviour;
6. Helping others who suffer from the same addictions or compulsions.
Some drug and alcohol rehab centers are fully and solely using the 12 steps approach for treatment. In comparison, some other drug rehab centers facility will introduce the 12 steps philosophy making it easier for the addict for when he will complete his treatment and enter a support group in his community like AA or NA.